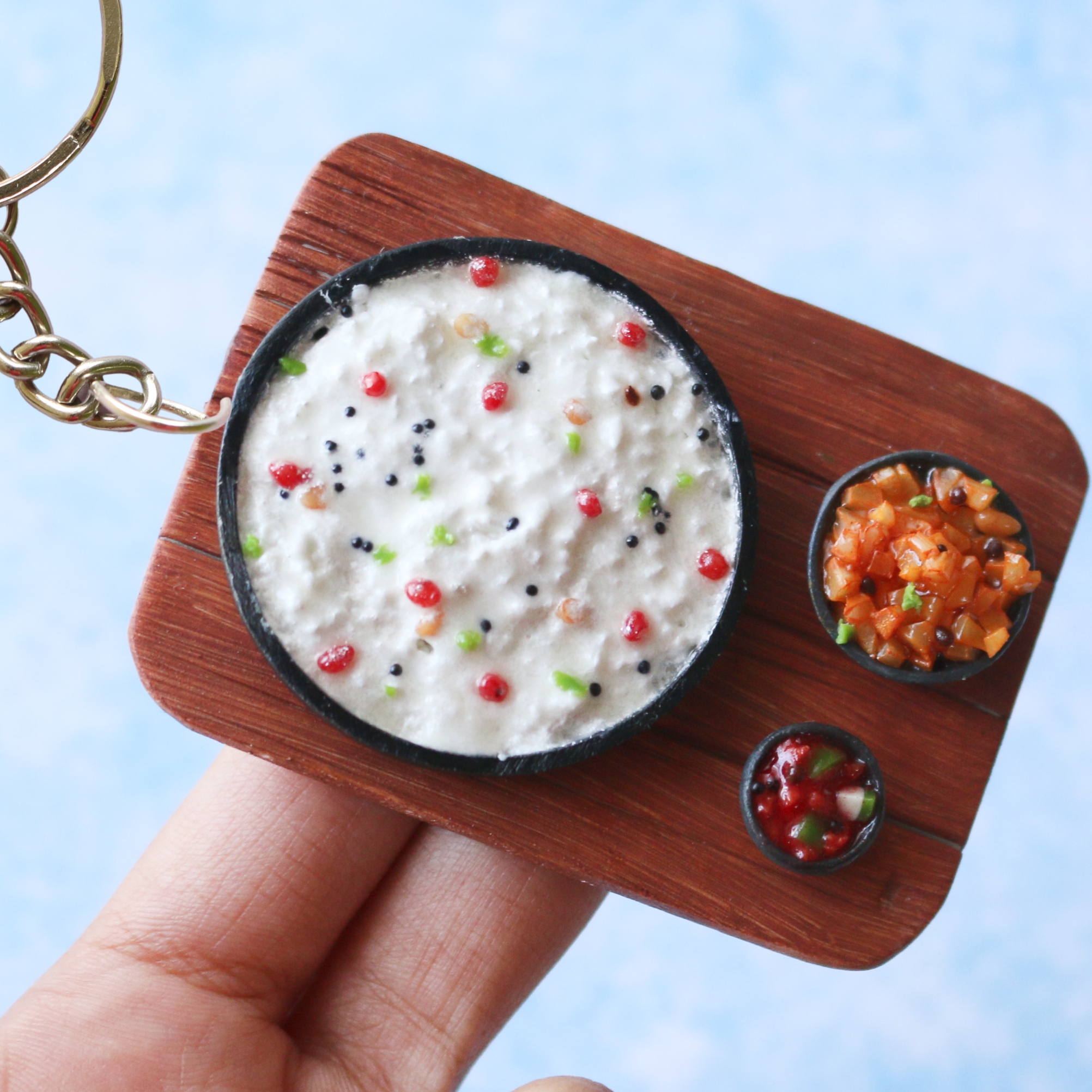 Curd Rice Miniature Keychain
₹699.00
In stock
Estimated Shipping Date:
Friday, Feb 17th
Here is the handmade keychain creation of the comforting food curd rice which looks as refreshing as the real thing. The platter holds a bowl of rice grains dunked in curd, tempered with mustard seeds and curry leaves which is topped with pomegranate. With all its trimming as that of the real one, it is sure to make you drool over it especially during summer. Alongside are tiny bowls filled with yummy potato fry and mango pickle which is the perfect combo to relish this curd rice. Gift it to your foodie friends and see them beam out of joy or add it to your home as an adorable tiny wonder.
Material: Air-dry clay
Size: 7 cm in L by 5 cm in B (Size of miniature excluding L of keyring)
The listing is for 1 unit only and props in the photo are not for sale.