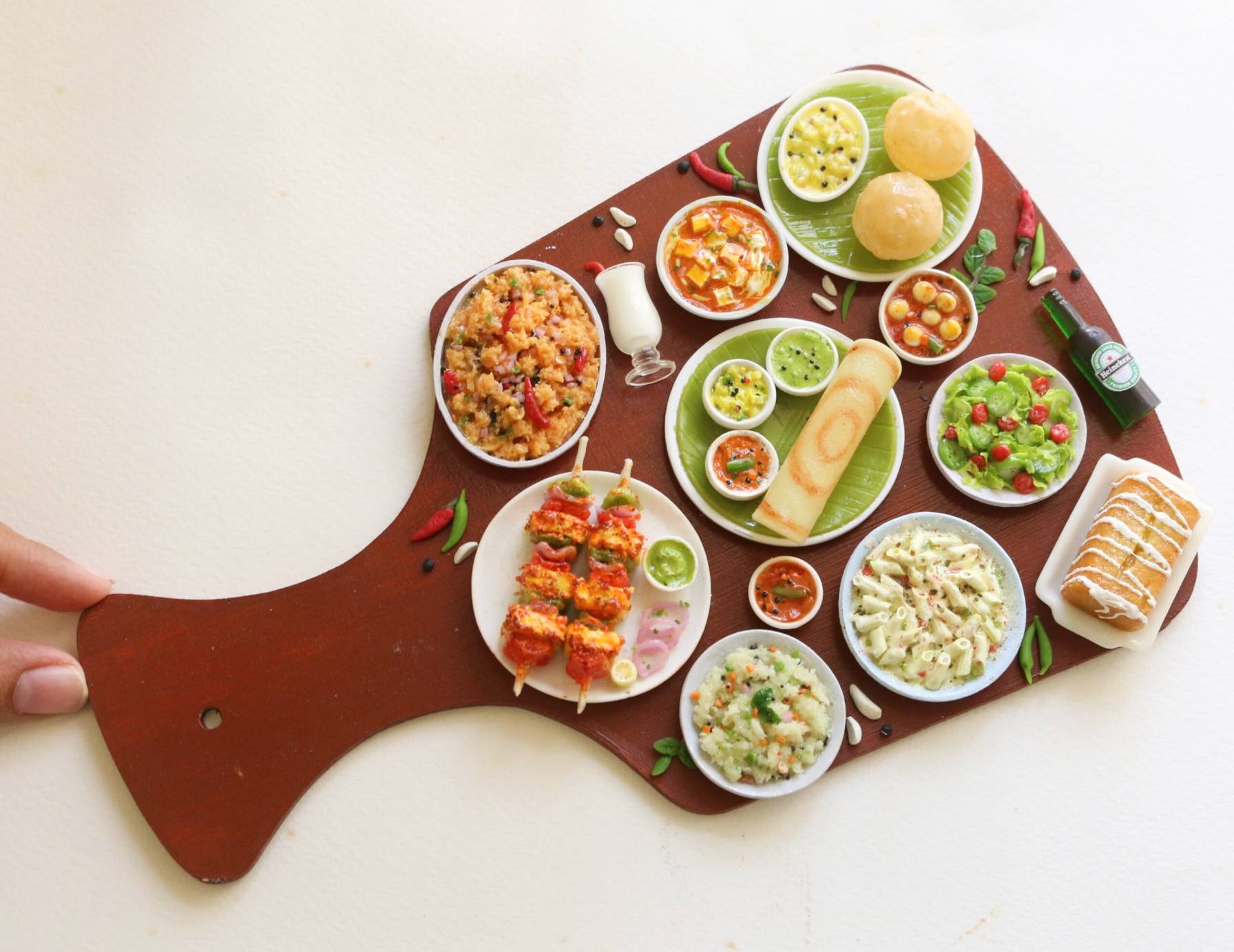 Customized Food Miniatures Platter
Customize an amazing platter with all your favorite food miniatures !!!
Requirements from the customer:
The list of your favorite dishes for platter
Any drink / miniature bottles if required
The date by which you need the platter if it is for any gifting purpose or special occasion. We will let you know if it is possible to be made by that time.
Thats all !! It is as easy as that and you leave the rest to us for creating a wonderful food miniatures platter !!
Price split up
Total = Price of each food miniature + Price of each miniature bottle + Price of base + Price of fillers + shipping
The exact cost would be told to you while placing order as per your list of selected food miniatures.
Making time:15 to 20 days from the date of order confirmation
Order Confirmation Procedure:
Once the 75 % amount is paid your order will be confirmed. Then we will start the work.
Upon completion of order, we will send the pics after which the balance has to be paid. Then the order will be shipped.
NOTE: No change of dishes/plates/bowls will be entertained once the order is confirmed. You may let us know all the required details before confirming the order.
What we do after order is placed ?
We will research extensively about the texture, color and ingredients of the food miniature to make them in the most realistic way possible. Then we will intricately craft each and every food miniature to make them look authentic and true to life.
After that we will design the plates and the bowls in the shapes and colors which would best suit the dishes selected by you.
Once we are done with the food miniatures, plates, bowls and other accessories, they will be arranged to perfection. Extra fillers too will be added like curry leaves, pepper, spices etc to add on to the authenticity of the platter.
Contact details 
Kindly whatsapp at 9962616053 or dm through instagram @cnarts_miniatures to customize food miniature platters.