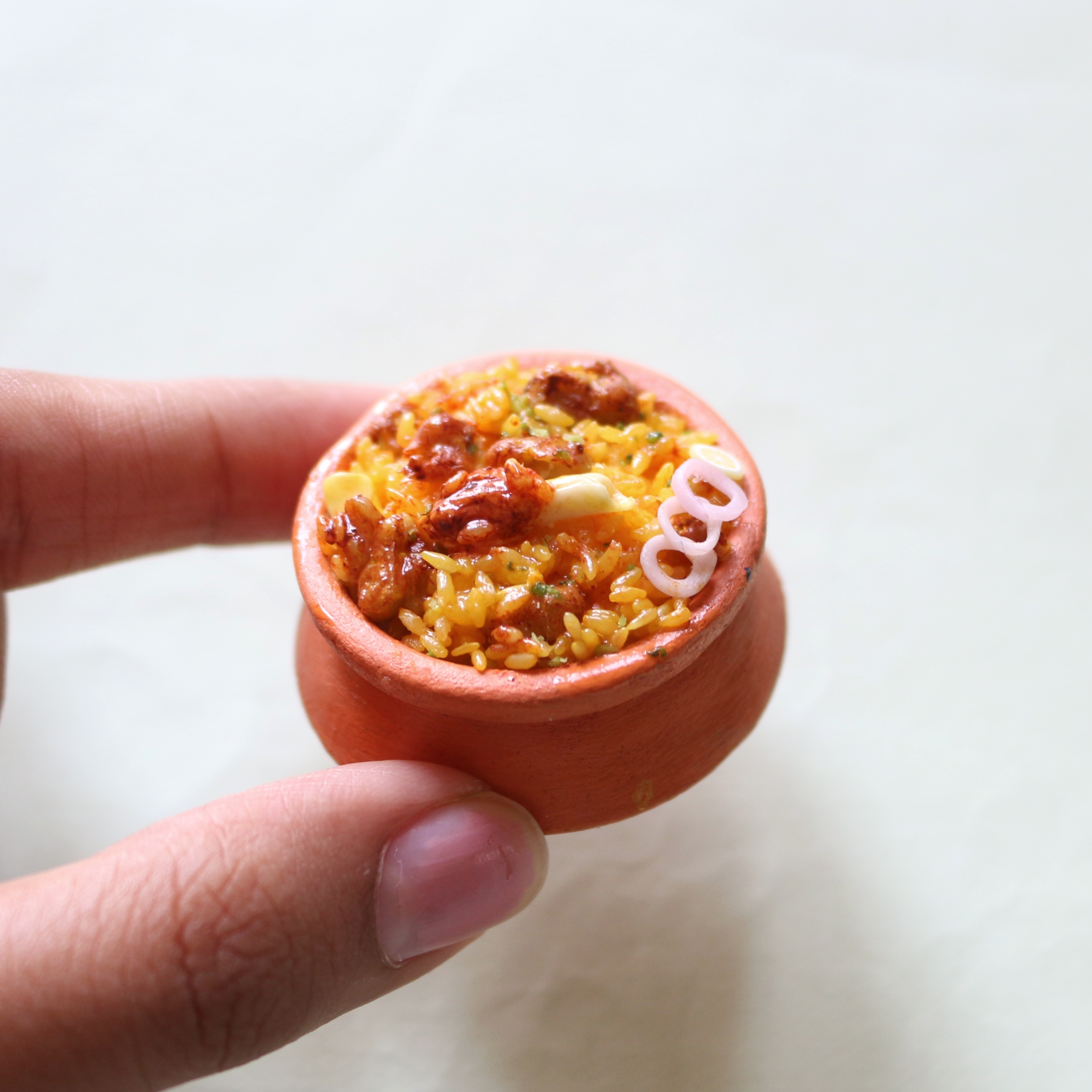 Handi Mutton Biryani Miniature Magnet
₹749.00
In stock
Estimated Shipping Date:
Friday, Feb 17th
This gorgeous mini food creation of mutton handi (Earthen ware pot) biryani is very tempting- It's much cuter and longer-lasting! Intricate detailing of every tasty rice grain which is hand rolled one at a time, hollow mutton nalis, whole spices, coriander and onion rings make this pot, quite memorable. Gift this food miniature to that food lover friend you know. A must have fake food magnet if you are a food lover person too!
Material: Air-dry clay
Size: 2 cm in H by 3.5 in B
The listing is for 1 unit only and props in the photo are not for sale.